Makers
We pride ourselves on discovering and celebrating the remarkable talents of jewellery designers in both Ireland and Europe with uniquely crafted pieces that we know you'll love.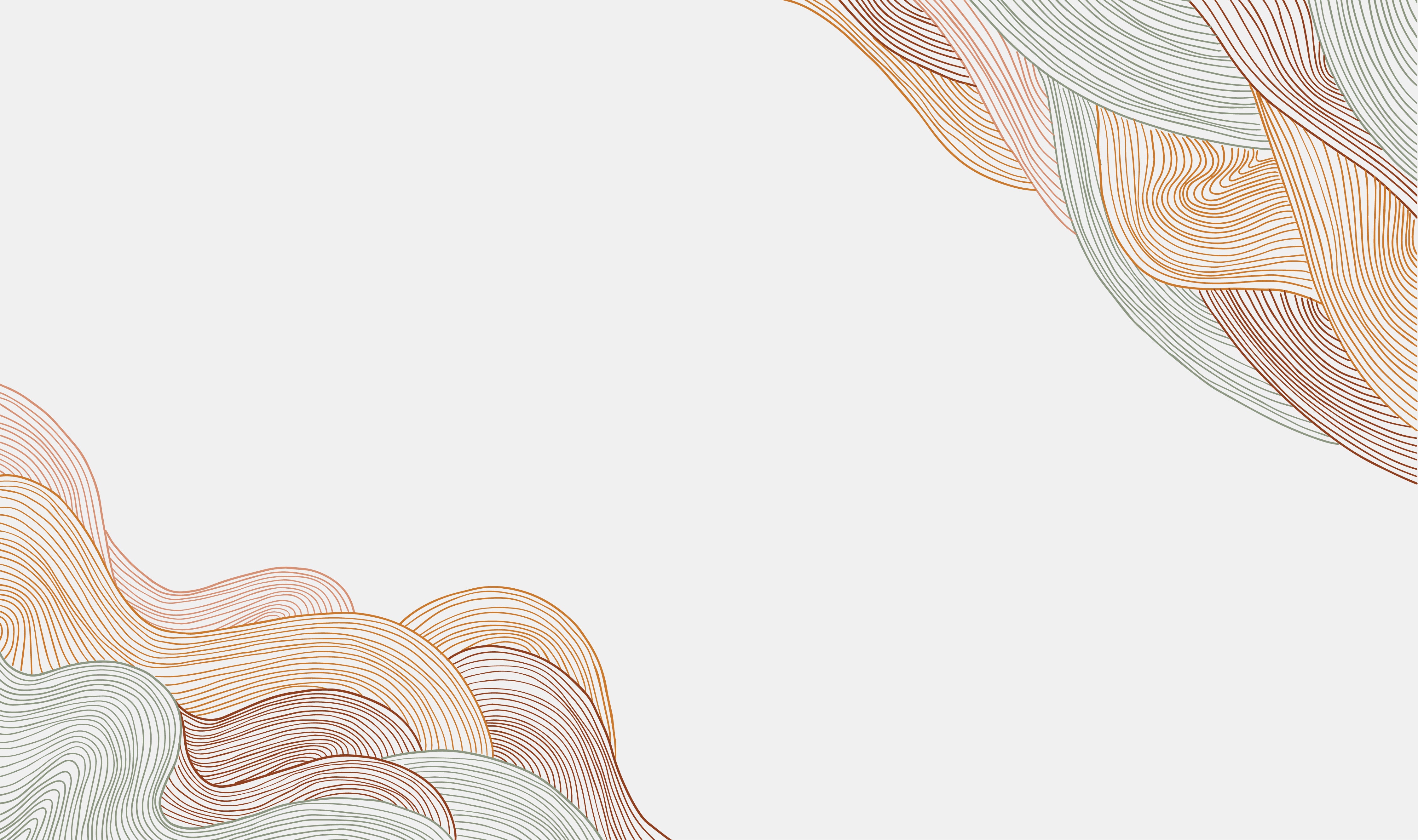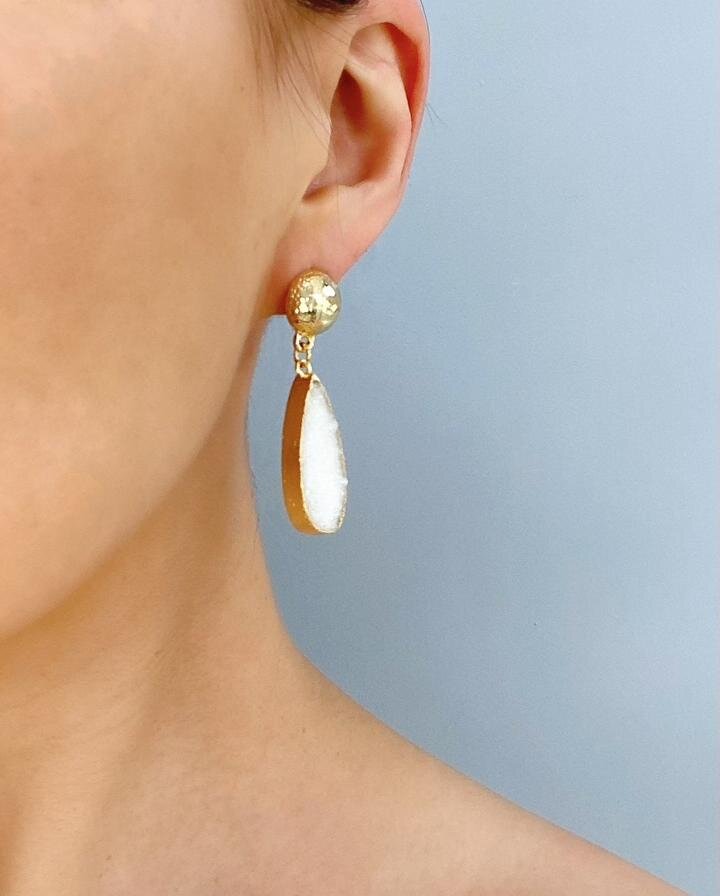 Aria V
Influenced by founder Varya's Mongolian heritage and global inspirations, each piece blends urban and oriental styles, featuring semi-precious stones, metals, and crystals in bold colours. Explore this collection of versatile statement pieces which transform any outfit from day to night.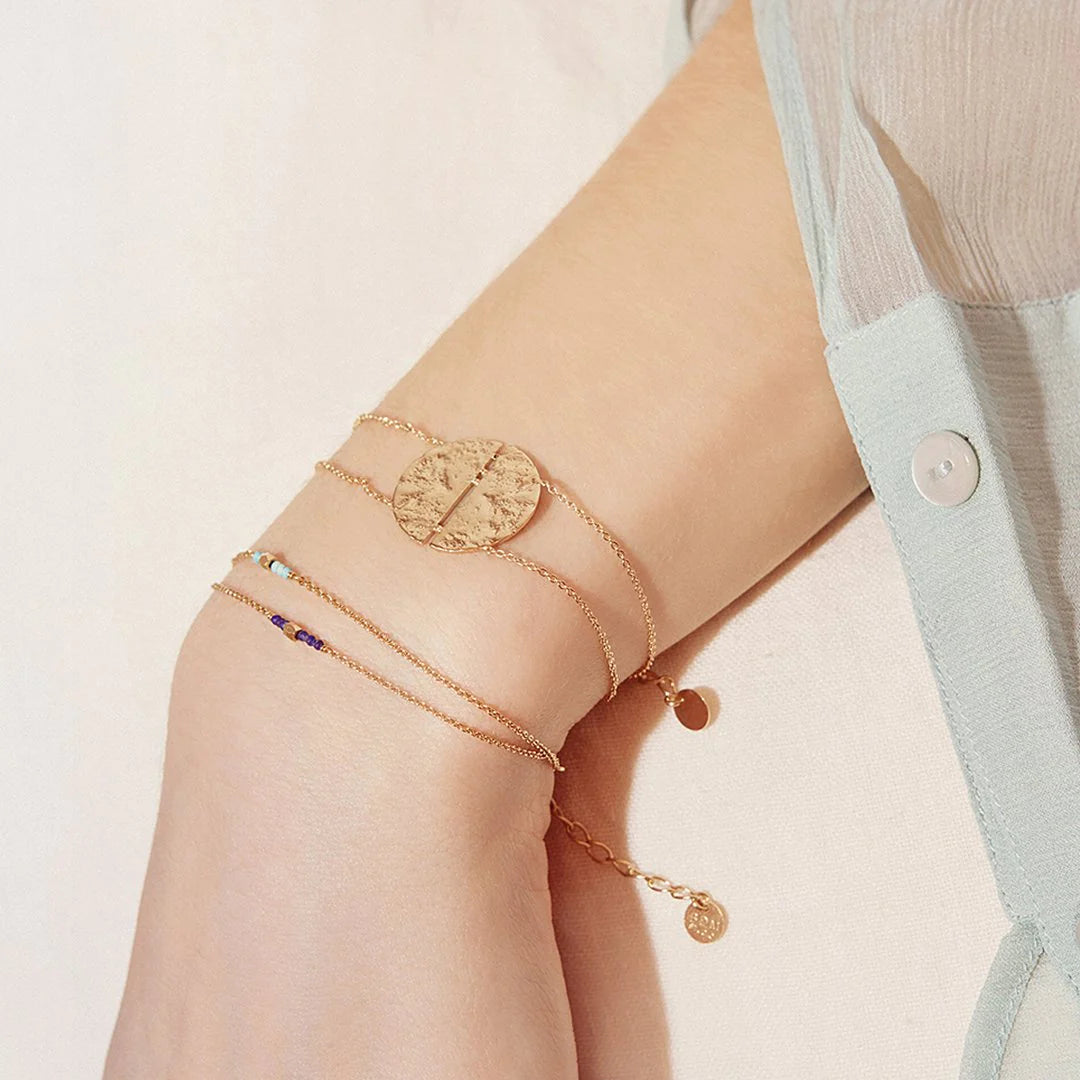 BDM Studio
Based in Paris, BDM Studio draws inspiration from fine jewellery, infusing timeless craftsmanship with innovative design. Their finely gilded pieces, adorned with rhinestones and semi-precious gems, radiate a distinct style that captures the essence of Parisian elegance. Fuelled by passionate creativity and imagination.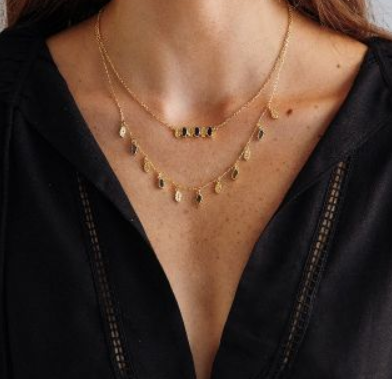 Be Maad
Be Maad, a creation of Laura, a self-taught designer with a passion for sincere, high-quality, and everyday jewellery. Appreciating the uniqueness and individuality of every stone is at the heart of their collection. Each jewellery is meticulously handcrafted. Embrace the charm of Be Maad's pieces for your everyday wear.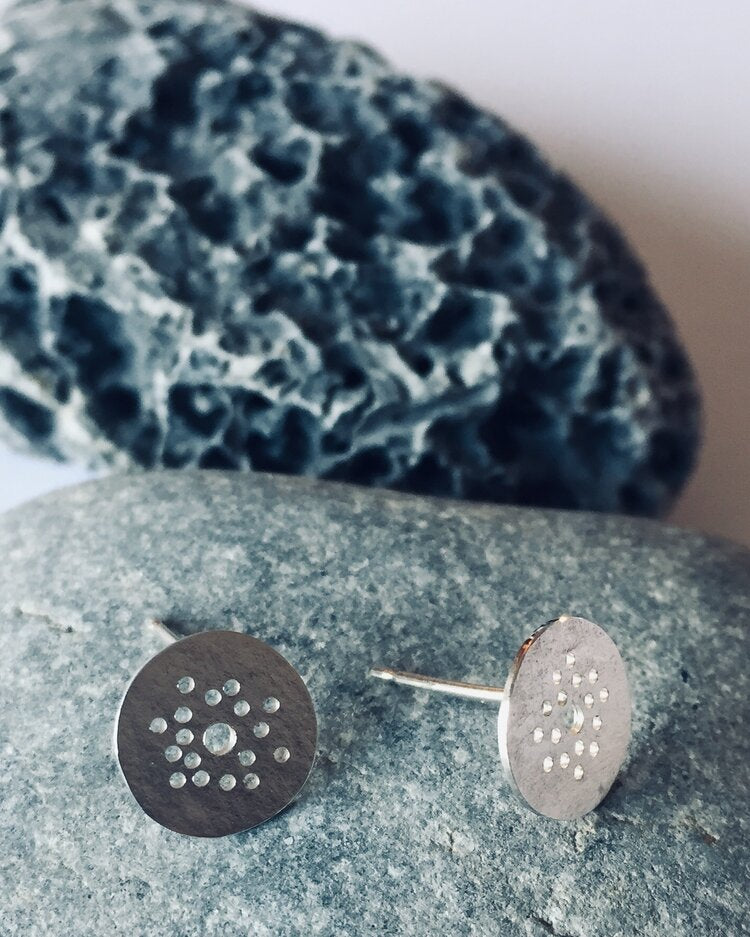 Berina Kelly
Galway based artist Berina Kelly, draws inspiration from the nearby Atlantic Ocean. Berina's exhibition and collectible pieces in precious metals exhibit delicacy, generosity, and imagination. Her diffusion collections blend sterling silver for everyday wear, pushing the boundaries of conventional jewellery design with strong yet delicate shapes.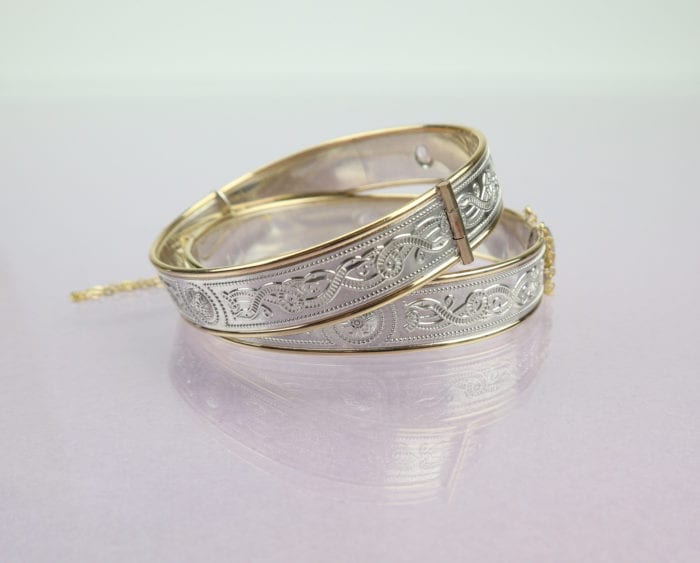 Boru
Boru Jewellery, a cherished family-run business in Dublin, known for their Irish Claddagh rings and elegant silver Celtic jewellery. The husband-and-wife team, Lisa & & Paul, pour their hearts into their work, reflecting their deep love for Ireland.
Burren
Burren Jewellery draws inspiration from the captivating beauty of Ireland's Wild Atlantic Way and the raw, unique Irish landscape, as well as their origins in Dublin. Their collection offers a beautiful range of feminine everyday pieces adorned with precious stones. If you adore gold pieces - this Irish brand is the perfect fit.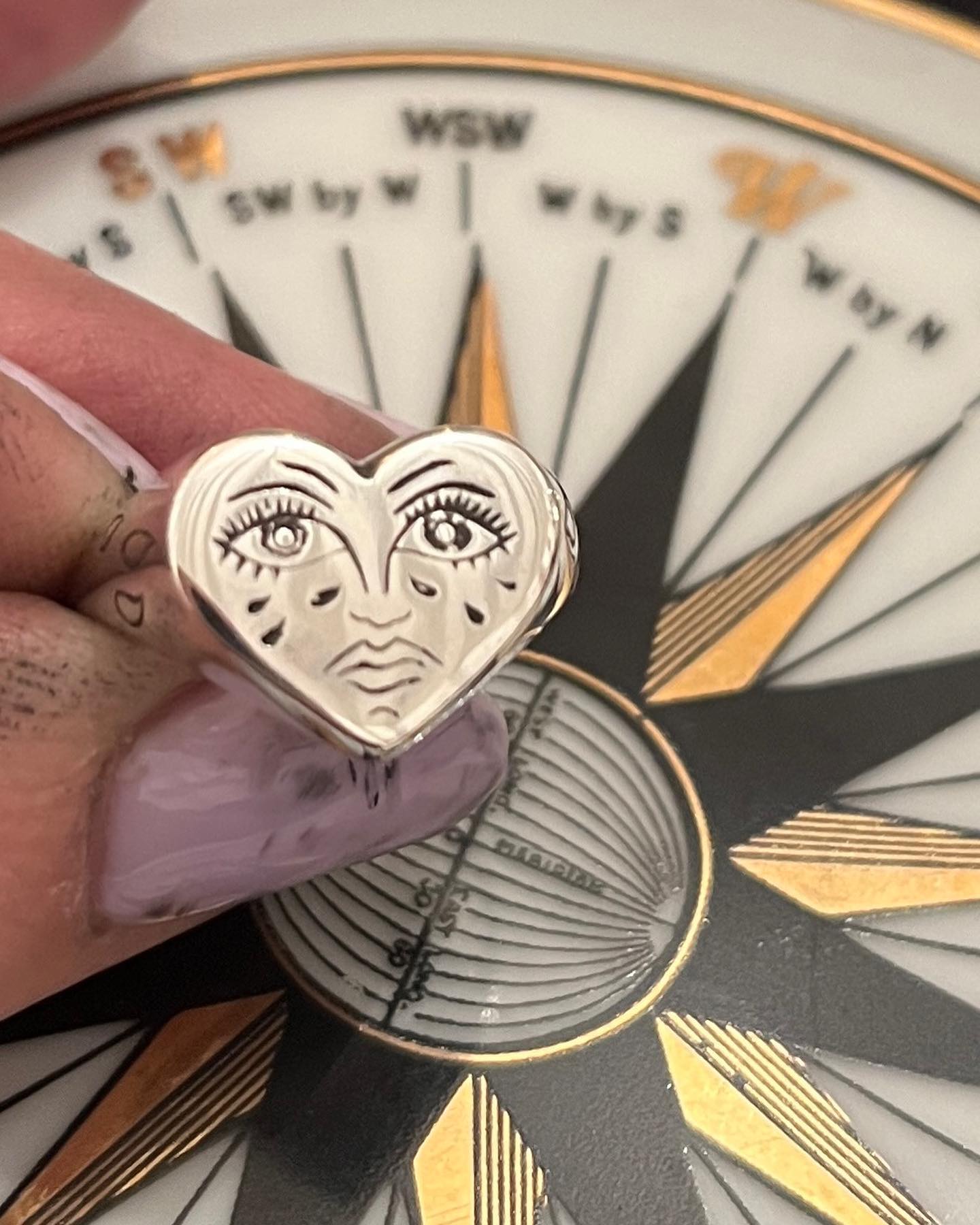 Cosmic Boulevard
Cosmic Boulevard is a fine jewellery band of beautifully crafted future heirlooms. All of the collection is designed and created by Sinéad Murphy in her Dublin workshop. Sinéad works primarily with recycled metals and ethically sourced stones, something that she feels very strongly about promoting within the industry. She uses iconic symbolism to create a luxury product that is accessible to all pockets,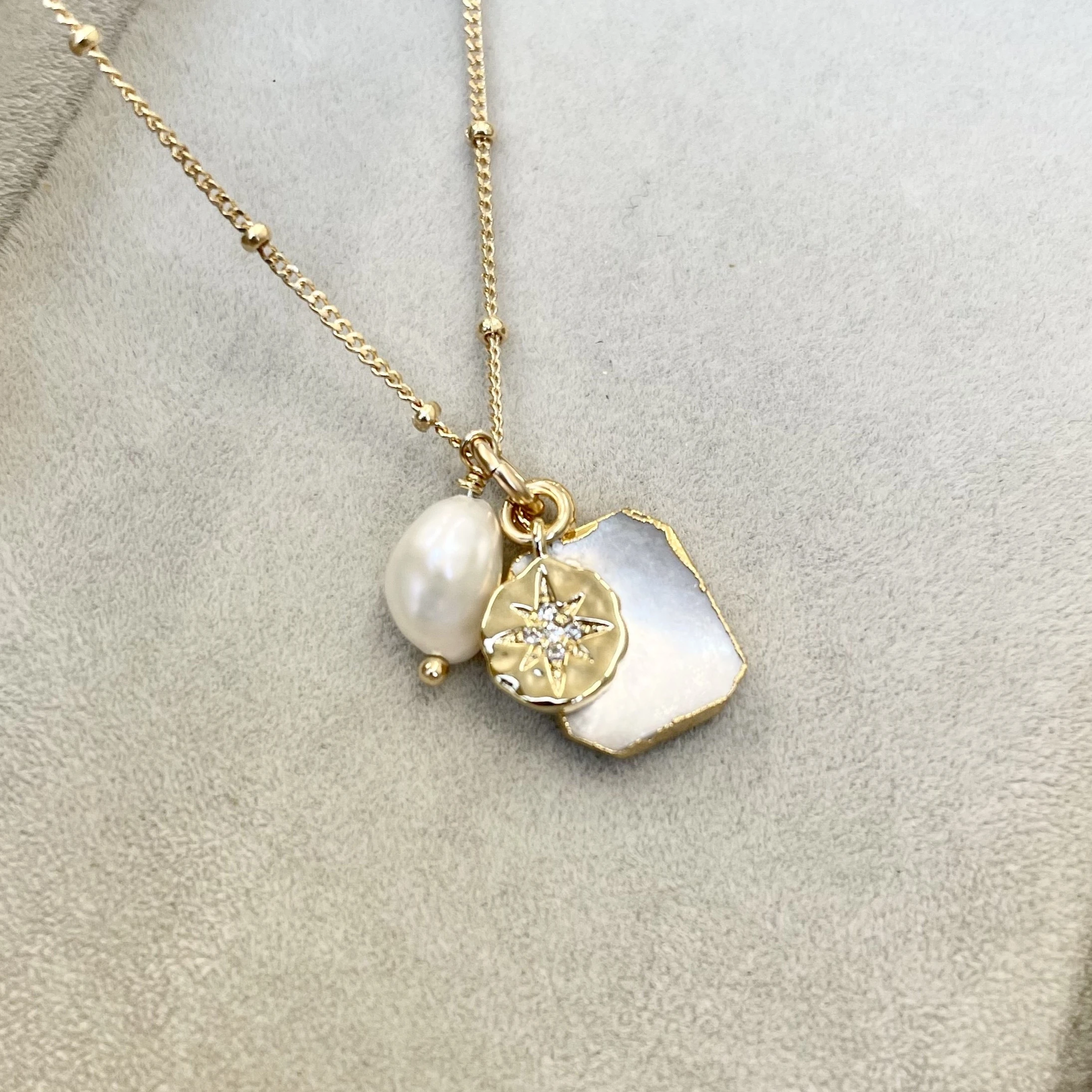 Decadorn
This London based jewellery brand, celebrates the raw beauty of the world through semi-precious gemstones. Hand-carved stones embrace organic forms, showcasing their unique markings and textures. Their timeless, season-less collections focus on craftsmanship and using natural materials that are selectively sourced, delivering simple yet treasured possessions.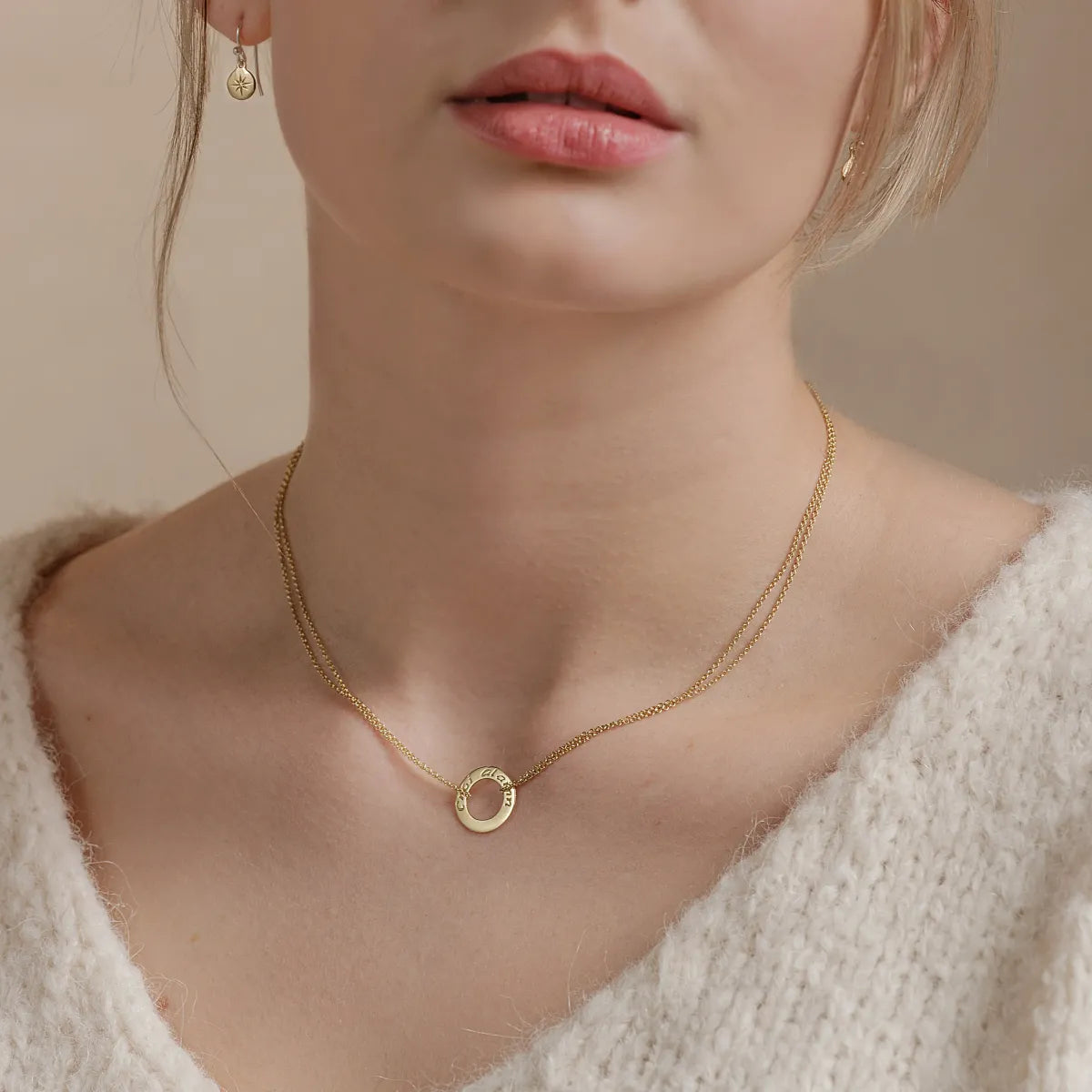 Enibas
Rooted in a quaint seaside town in West Cork, Enibas houses a stunning collection which embraces Irish heritage & language. Each piece is meticulously hand-finished by their dedicated team of artisans. From meaningful pendants, bracelets, and earrings, every creation is a celebration of tradition and artistry.
Loinnir
Offering a fresh take on Irish jewellery, Loinnir is designed for the present and inspired by our past. Each collection incorporates elements of Ireland's storied past, each piece has its own personality and narrative to tell
Designed by Cara Sturgess an award-winning Irish jewellery designer born and raised in Castleknock, Co.Dublin. Cara wanted to design for the present, but be inspired by our past and so 'Loinnir' was born.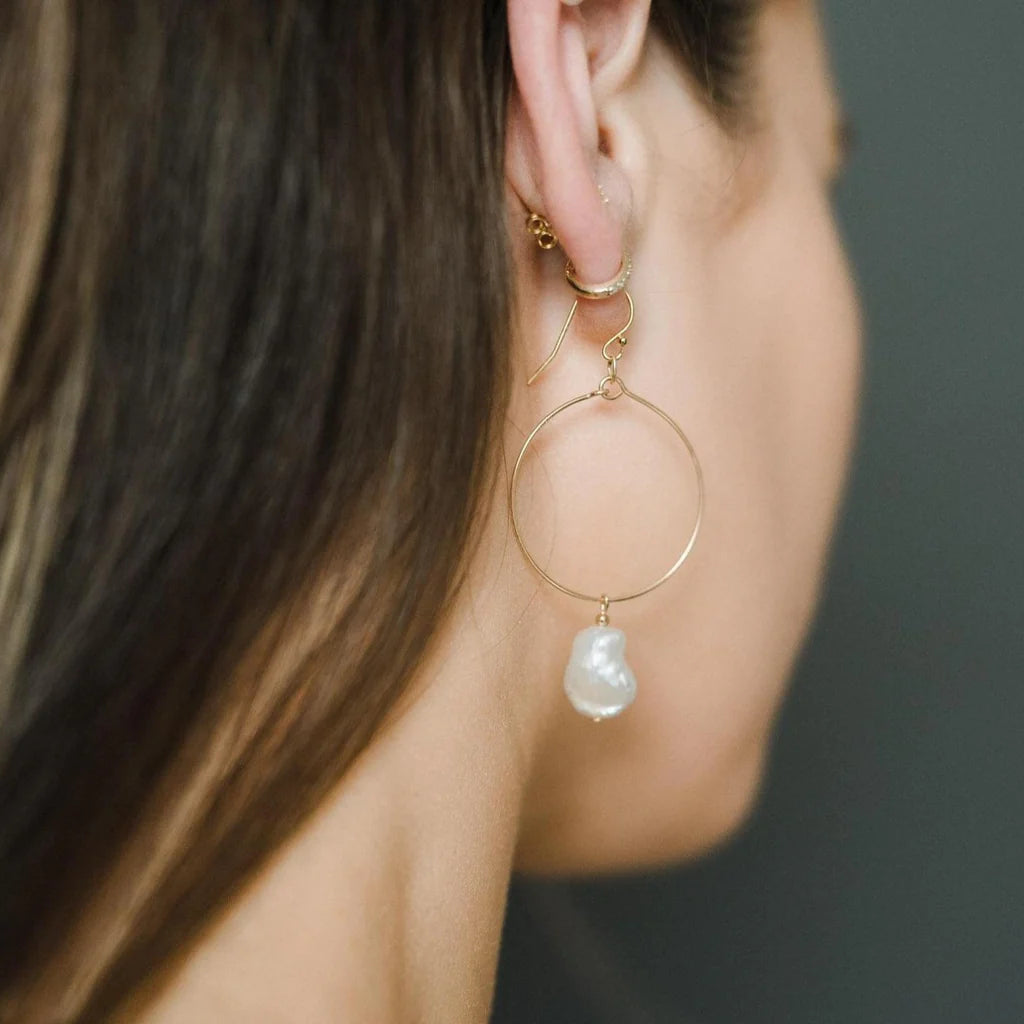 MoMuse
MoMuse designs embody pure elegance and durability, achieved by collaborating with skilled craftspeople and using top-quality materials. Their core collections draw inspiration from travels and the night sky, featuring stars & circles. Every piece is handcrafted with 9kt gold and 14kt gold-filled, offering timeless charm.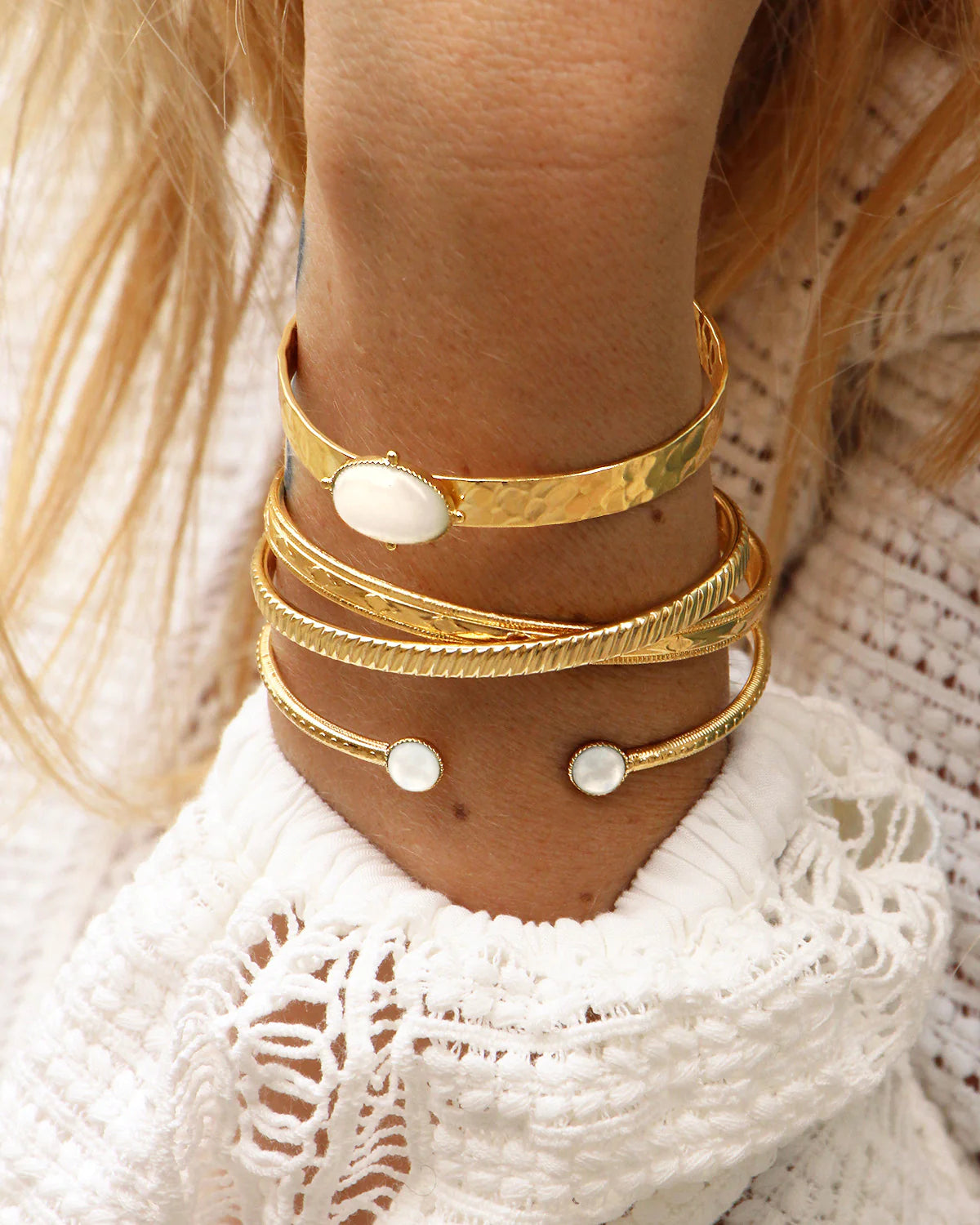 Nilai Paris
Nilaï Paris crafts uniquely stylish jewellery with a rock spirit and bohemian chic touch. Inspired by Parisian elegance, global travels, and childhood memories of the Bosphorus, her collection features silver, rose gold, and 24k gold finishes. She artfully combines chains, pearls, and stones with sensitivity and poetry, creating an enchanting alchemy in each piece.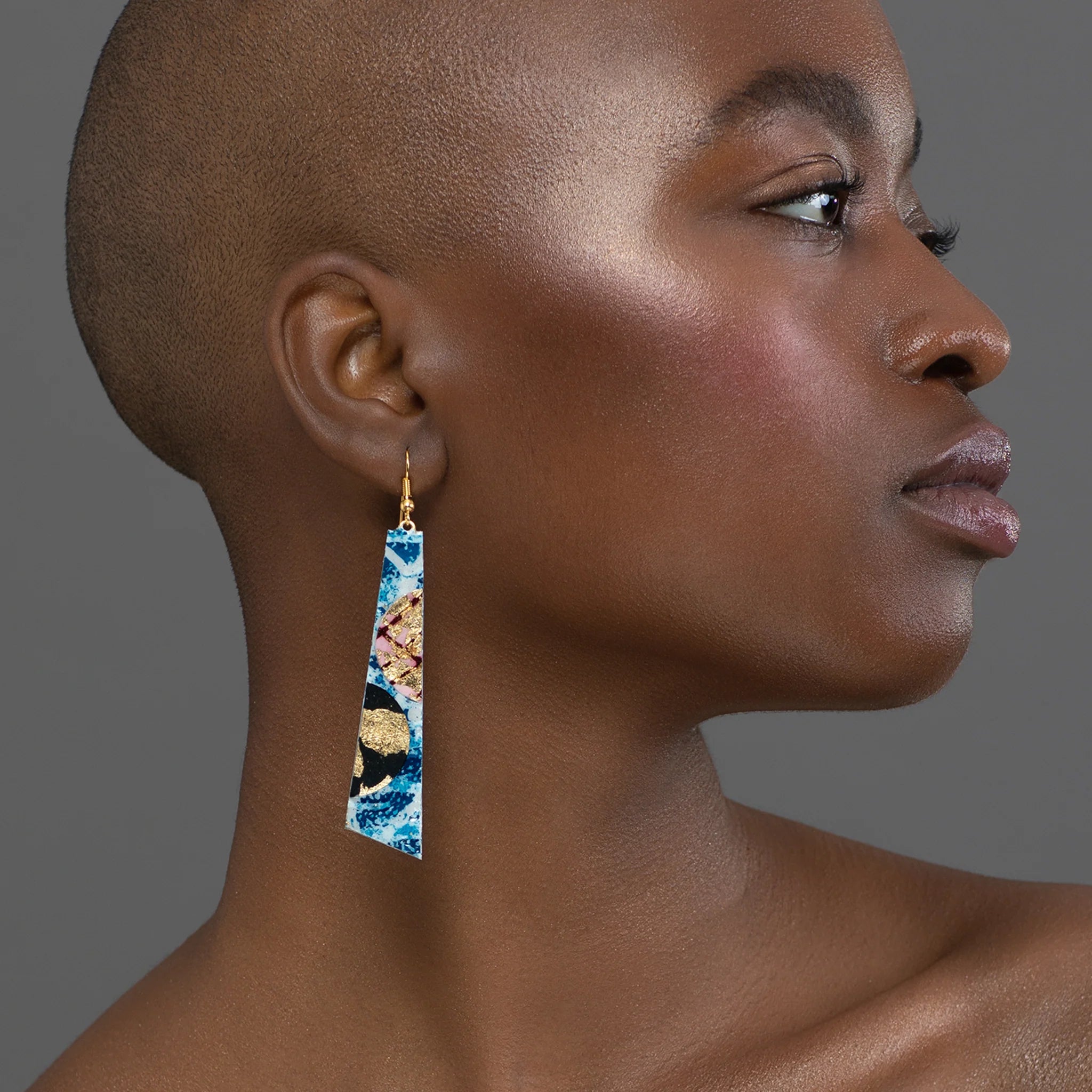 Rothlu
Introducing a distinctive jewellery collection that embraces textures and hues influenced by the pre-Ice Age Ox Mountains, resulting in stunning colourful and lightweight handmade designs. Artist Frances McGonigle skillfully incorporates the discipline Batik into her work, using diverse materials like eco-resin, precious silver, gold, and rose gold leaf. Each piece becomes a true masterpiece.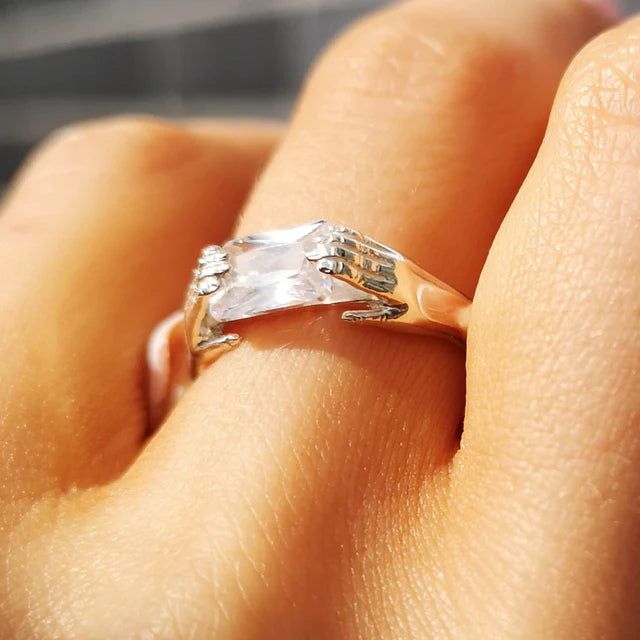 Scream Pretty
Feel empowered with Scream Pretty's collection of daring jewellery pieces, from charming huggie hoops to playful rings. Embodying both femininity and boldness, each piece is designed to celebrate personal style and foster self-expression.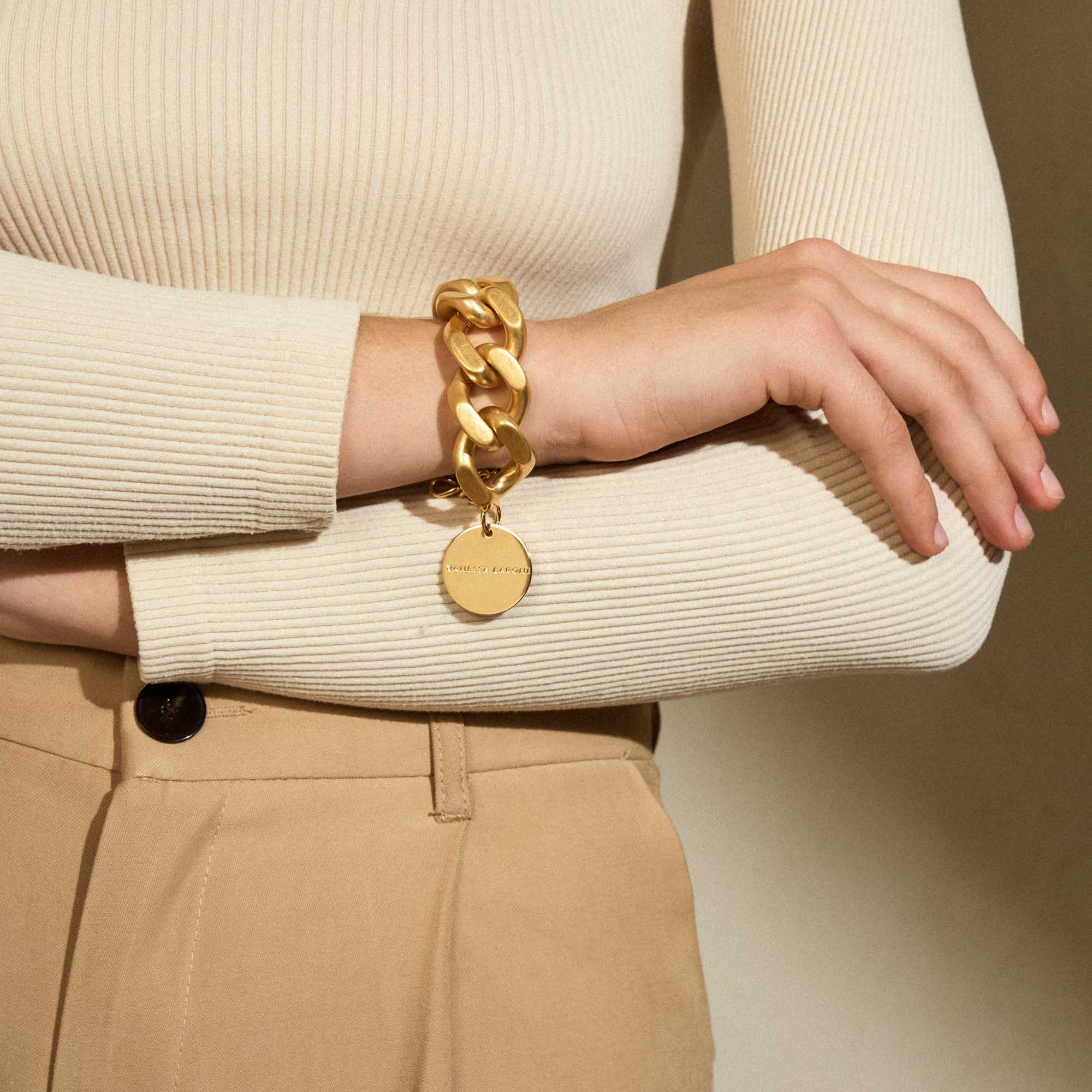 Vanessa Baroni
Go bold with eye catching chunky jewellery from Vanessa Baroni. Light and durable these stunning pieces are easy to wear but make a big statement. Vanessa Baroni jewellery is cast, cut and assembled by hand by their producer in Italy who also make trims and details for bags and accessories from PRADA, DIOR, YSL, MARGIELA and others.